The Way of Salvation
As you look back at history, praise and worship is the way people most frequently respond to God's salvation. It is no wonder, then, that Peter's main application in response to God's salvation is that we ought to praise God. Listen in to hear about the breadth of what salvation is, and in response, what worship really looks like.
Series Information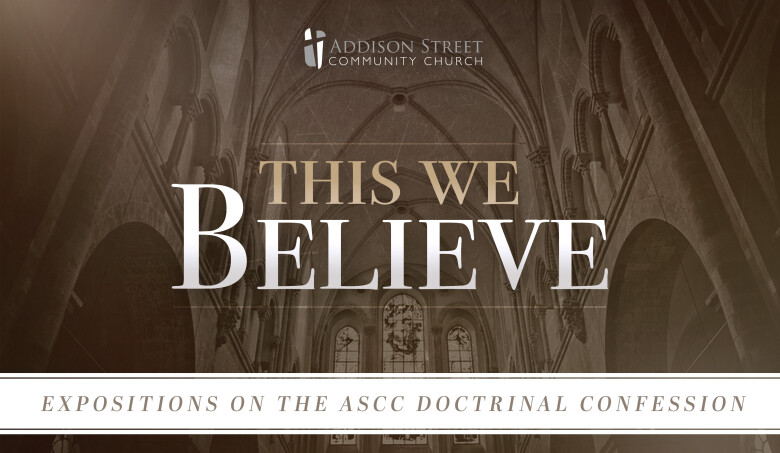 If humanity's salvation is "by grace through faith," (Ephesians 2:8) then what we believe about God and his world is of utmost importance. In this series, called This We Believe, we try to freshly articulate ancient truth. The Addison Street Community Church doctrinal confession outlines fifteen beliefs that are considered crucial for a proper understanding of who God is and what he expects of his world. Strengthen yourself on some of the fundamentals of Christianity by thoughtfully mulling over each sermon in this series.