Midweek | Bible Study
Join us for our Midweek Gathering Bible Study on Wednesday at 7pm!
Our Midweek Gathering is another opportunity to grow in love for God by growing in love for his written word and his people.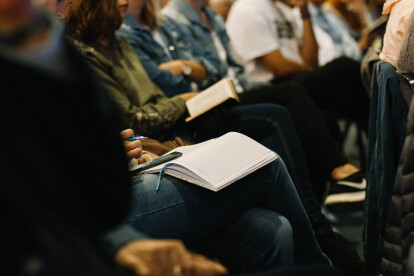 We're currently walking through the gospel of Mark together on the second and fourth Wednesdays of every month. On the first and third Wednesdays of the month, we meet to seek the Lord in prayer together. We invite you to join us every week.
________________________________


+ Who? All are invited!
+ Where? The lower level of the building at Addison Street Community Church
+ Why? To grow in our love for God by increasing our love of his written word and his people
+ When? 7pm on every second and fourth Wednesday of the month
+ Childcare? Hide & Seek— a ministry where children are taught to hide God's word in their hearts and seek his face—is offered every Wednesday