Daughters of Grace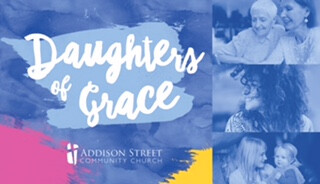 "Created in His Image, Committed to His Word."
Do you have contentment in your life or are you still chasing it? Join other women in personal study and small group discussion where we encourage women to learn together and from each other in finding our everyday contentment.
Where?
Addison Street Community Church 2132 W. Addison St.
Chicago, IL 60618
When? First Saturday of the month (with few exceptions)
Contact
for more information.