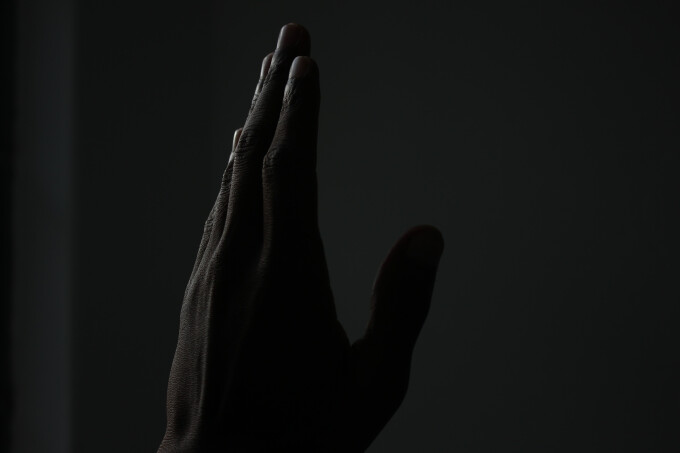 [3.5 MIN READ]
The following blog is the newest installment in our Classics Series, where we revisit posts from days gone by. This blog was originally posted in April of 2013.
---
Prayer is a tricky thing, but it doesn't have to be especially if you borrow from God's Word itself.
One of a pastor's main "tasks" is to devote himself to prayer. The office of deacon was basically started in the early church because those first pastors (the apostles) were distracted from their most important duties of Word and prayer through lesser, albeit good, priorities in the church (See Acts 6:1-6).
Off the bat, I must say that this is something I'm growing in and have not reached "optimal intercession"—none of us have. Practically, I try at least once a week to pray through the membership directory. This is one of my most vital tools in my prayer. It not only ensures that I pray for everyone but also puts you more in my heart (not to mention it cues me as to whether or not you've been in attendance). When I pray, I try to recall what physical needs you have. However, I take one of the prayers in the Bible (often from the apostle Paul) and use those phrases as I pray for you. Those prayers focus on spiritual endurance, grace to live, courage in witness, deeper knowledge of and intimacy with the God the Father, God the Son and God the Holy Spirit, confidence against the Enemy, growth in love and humility, and the list goes on. I'm fairly convinced that God loves hearing his Word being prayed back to him.
So, as a brief example, take what the apostle says in Philippians 1:20- "as it is my eager expectation and hope that I will not be at all ashamed, but that with full courage now as always Christ will be honored in my body, whether by life or by death." This particular Scripture dovetails perfectly with praying for your physical needs as well as your soul. "Lord Jesus, I pray that ____________ would not be ashamed of you and that she/he would be full of courage in you and that his/her supreme desire would be to honor you whether in health, sickness or death." Amen.
Now this model is simple and isn't just for pastors. It's for all Christians. How great it would be if God's people begun praying more deliberately the very words of God. A really helpful book to that end (other than the Bible, of course) is D.A. Carson's book A Call to Spiritual Reformation.
Next week, I'll share how you can pray for me.