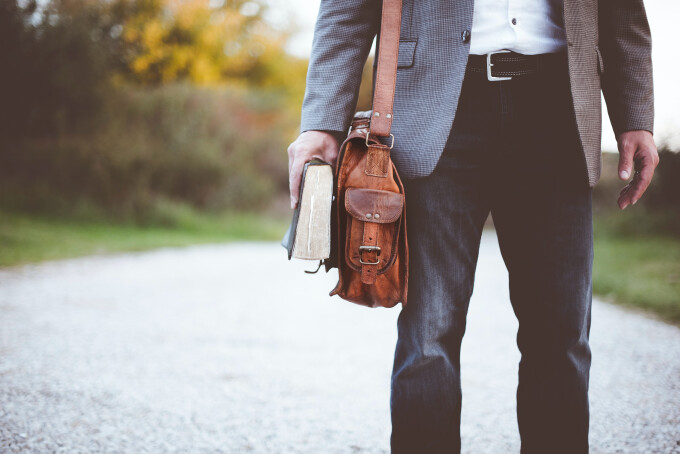 [3 MIN READ]
The following blog is the newest installment in our Classics Series, where we revisit posts from days gone by. This blog was originally posted in April of 2013.
---

It may seem selfish to ask you to pray for me, but I need it. A pastor is a sheep like any of his congregants. He is not above his congregation. His spiritual gifts make him more visible and influential but not more important. A simple internet search on "praying for your pastor" will yield some good results that I can't necessarily top (see below). It's been said that "Pastors have a bull's eye on their back and footprints up their chest." (Who signs up for that?!) Gospel ministry is not easy because done right means invading the enemy's territory with supernatural truth. So, here are a few ideas on how to pray for your pastor:
Pray for my own walk with God—that I would have rich personal time in the Scriptures and prayer daily.


Pray that I would discipline myself to use my time wisely and arrange my priorities in a way that honors the Lord and builds the church.


Pray that through my manner of life Christ would increase and that I would diminish (John 3:30).


Pray that I would kill complaining in my life and be more full of joy and gratitude.


Pray that I would love my family and that they would not feel as if they are "second fiddle" to the church.


Ultimately, pray that I would not lose the awe—the awesomeness of God, the awe of saving grace, the awe of being a child of God, the awe of being a lifelong lover to my wife, the awe of the simple things of life, the awe of being a dad, etc. Pray against cynicism (one of my personal weaknesses), which by becoming more awe-filled tends to abort my cynical tendencies.
FURTHER RESOURCES
+ Tim Challies blog has perhaps the best compilation of links to articles on the subject.
+ Ligonier Ministries while limited boils it down to 5 ways—chock full of Scriptures, too.
+ Bob Glenn is incisive in his breakdown of this topic.
+ John Piper is almost always helpful.
+ And, Nancy Leigh DeMoss' website has a month-long plan on specific requests for each day of praying for your pastor.