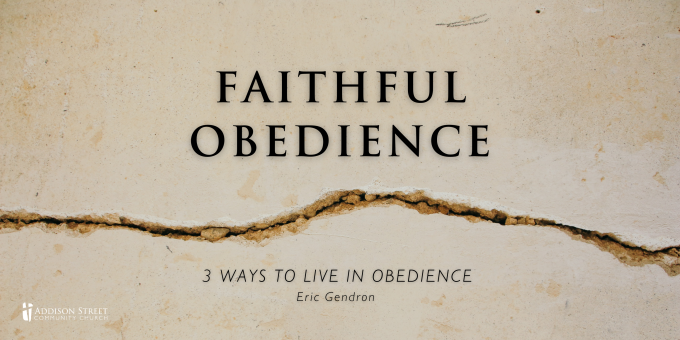 Tim Downey is a Professor at the Moody Bible Institute and recently gave a talk on Philippians 2:12-17 at a conference called Founder's Week. He started off by asking a question that I'm sure many of us have thought about ourselves: Who would have thought the church would be where it is today, two years ago? The amount of division that has come about is truly astonishing. This is not to say that before 2020, the church was perfectly unified, but rather to point out the massive fault line that broke open, exposing the fractured condition of the church to the world around us. He pointed out that the division in the church is not due to the issues of the day but rather to the condition of our hearts. The church is supposed to be a light to the world, showing them the light of Christ, but that is not what happened. The church did not merely ignore the issues going on. The church mirrored the world. Downey points out a similar situation in the ancient city of Philippi when Paul wrote the letter we cal Philippians. There was a hostile environment and great disunity from pressures without and within. The answer to this disunity comes in the form of one word that could summarize this passage: obedience. Paul isn't talking about a legalistic obedience; he's talking about a Christ-serving obedience. Downey expounded this by giving three different ways we need to be obedient.
First, we need to be privately obedient. If someone were to boast of living a righteous life and then commit wicked acts behind closed doors, would you not accuse them of hypocrisy? Even when the world might not be watching, God most certainly is. For many Christians, the issue is not a lack of information; it is a lack of obedience to the information they already have. In Christ, we are continually being sanctified (made into the image of Christ), and that sanctification comes from growing away from the world and toward Jesus.
Second, we need to be relationally obedient. We complain far too often in our relationships. The two main reasons Christians complain are because we don't trust God, and we're idolatrous. There's a story about a Christian missionary and a pagan man who both happened to be stuck in a long line at an airport in an underdeveloped country. The air was hot and muggy, and there was a high chance the missionaries would miss their flight. Rather than complaining about the bitter conditions they happened to be in, they started joking around about the situation and did not grow resentful but instead had a joyful spirit. The pagan man happened to overhear the missionaries and recognized one of their faces from the cover of a book that he saw, called Born Again. The pagan man was so taken aback by their joyful spirit in the less-than-ideal situation that he went and bought the book, and eventually gave his life to Christ. He goes on to then lead his family to Christ. Rather than growing bitter with the circumstances that we are in, we as Christians need to accept our frustration as a place of God's purpose in our lives. You never know when someone else might be listening. Be a witness to those around you. The world is watching.
Third, we need to be sacrificially obedient. Downey points out that one of the reasons we are so discontent is because we try to find joy in everything except sacrifice. As followers of Christ, sacrifice should be an integral part of our life. "For the Son of man did not come to be served, but to serve, and to give his life as a ransom for many" (Mark 10:45). The Bible is not short on passages and verses about sacrifice, yet we find it hard to do. The culture we live in is so self-focused and involves little sacrifice. It is no wonder that so many relationships are self-serving. Sacrifice, on the other hand, directs our attention to others. More importantly, sacrifice leads our attention to the ultimate sacrifice that Christ made for us. Many of us look at the sacrifice that Christ made in awe and wonder, yet we cannot even sacrifice our compulsive need to be right. To start facilitating growth in the church, we will have to start sacrificing our need to be right on worldly issues. This is not to say that we should merely give in and say that someone else is right when we do not believe so, but rather to not let the issue divide us. Would you rather be right in an issue, or be right with someone in a relationship? It is time for us to stop mirroring the world and to start reflecting Christ. For we are not the bride of this world, but the bride of Christ.