Our Team
Rev. Will Pareja | Pastor / Elder
I was born into a moderately devout Catholic home in Cartagena, Colombia. Several years later, after my parents came back to the United States, a faithful neighbor friend invited my mother to study the Bible with her. Within six months, Jesus Christ had saved my mom out of a works-based understanding of salvation, right here in Chicago. God graciously saved my dad, too, shortly thereafter. A few years later, I attended a summer vacation Bible school where the college-aged, fire-and-brimstone preacher called us to faith and repentance. The Holy Spirit deeply convicted me out of my self-righteous salvation project at that time and brought me to repentance and faith in Christ as a 10-year-old.
Rachel and I met in our mid-20s during my graduate school years in South Carolina. We married in the winter of 2002. God graced me, and gave me one of my greatest means for survival in her! God brought along our firstborn, William Haddon, while serving him in Mexico in 2003. We passed through a bitter providence with the stillbirth of Nicolas Augusto in 2006. God in his kindness and mercy, however, blessed us with Gabrielle Analise in 2007. Then, Jacob Martin rounded out our team in 2014. Our home has been a theatre of Christ's redemption. We love to play, sing and dance together and have a ton of fun.
God led us to Addison Street Community Church through one of my closest friends, Kevin Oberlin, whose parents, Ralph & Mary, came to faith through this church over 40 years ago. I've been privileged to lead this church since November 2012.
To contact pastor Will Pareja, email


CHURCH LEADERSHIP
Our church seeks to follow Scripture's teaching on church leadership and governance as carefully and clearly as we can discern. While we acknowledge that several good denominations use the same Bible to arrive at different conclusions for their practice, we as a congregation humbly seek to ideally submit to the Holy Spirit's direction and structure using both heart and mind together to follow Jesus and make him famous.
Over Addison Street Community Church's long history, it's been common to have teams serving and leading. Much stock has been put on having a central leader or solo pastor. In other words, a pastor with a team(s). As established in our Doctrinal Confession Section 12, we accept that the two offices of the church are elder and deacon. Our central leadership is currently composed of two pastors (elders), a treasurer, and a clerk.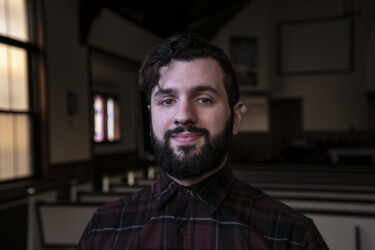 + DIRESCTOR OF MUSIC & MEDIA | Lucas Hertz |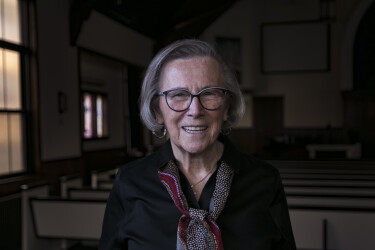 + TREASURER / CLERK | Darlene Buczak |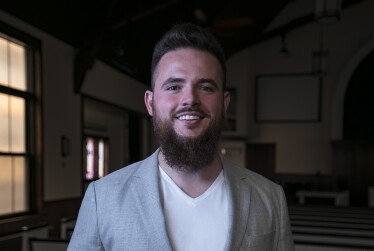 + PASTOR / ELDER | Erik Veker |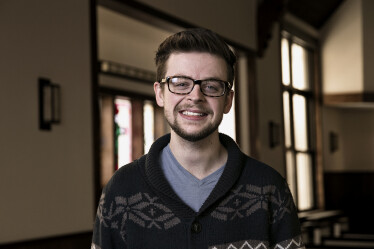 + PASTORAL INTERN | Eric Gendron |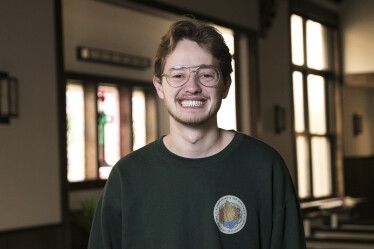 + PASTORAL INTERN | Ben Darge |

+ GENERAL INQUIRIES |